WE'RE CAREER CREATORS, NOT JOB FILLERS
JOIN THE WIL-RO FAMILY
"With our eight core values in mind, Wil-Ro is seeking additional team members in various fields. From fabrication to sales, Wil-Ro has roles fit for a multitude of backgrounds and personalities. Innovation, growth, and willingness to learn are top considerations when interviewing potential candidates. Regardless of your experience level, we'd love to meet you to discuss what you can bring to the team!"
– Ashley | Chief People Officer
EXPLORE CAREER OPENINGS
WIL-RO WANTS YOU!
CULTURE AT OUR CORE
Wil-Ro strives for a people-first approach. We offer manufacturing and business careers alongside some of the most renowned brands, but our goal is people before business. Wil-Ro is passionate about our core values. If Wil-Ro's culture and values align with your personal vision, we invite you to consider a career with us.
EXPLORE CAREER OPENINGS
LEAD WITH HUMILITY
Humility is not thinking less of yourself, but thinking of yourself less.
MAKE MANUFACTURING FUN
Do what you love and love what you're doing! Smile and make it fun!
EAGERLY GIVE PRAISE
Appreciate the positivity in those around you. Tell them constantly.
INNOVATE & GROW
Move forward and grow each day. Don't stop.

GIVE BACK
Take a vested interest in our community and environment. Remember your beginnings. Do both without being asked.
DEMONSTRATE THE GOLDEN RULE
Matthew 7:12 "So whatever you wish that men would do to you, do so to them."
LIVE PASSIONATELY
Be confident, energetic, and excited through life's journey. Take risks. Jump in the deep end. Follow your dreams.

DELIVER A PREMIER PRODUCT & EXPERIENCE
We pride ourselves in building a product and experience that is unrivaled in pride of craftsmanship, quality, and delivery. Exceed expectations.
Wil-Ro team members enjoy competitive compensation and benefits rivaling some of the largest companies in the industry. We offer a 401K match; company-sponsored health, dental, and vision; vacation and personal days; reimbursement programs; volunteer and continued education opportunities.
Working with Wil-Ro is an opportunity to contribute to a positive culture and a unique niche in manufacturing, all while building a career with limitless growth. If Wil-Ro sounds like the place you want to be, don't wait to apply. Regardless of the openings, required skill sets, or even your background, we're ready to meet passionate, motivated individuals excited to join the Wil-Ro team.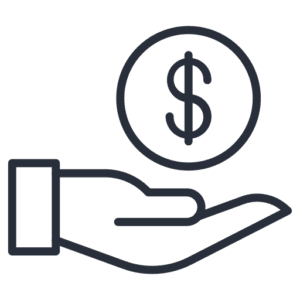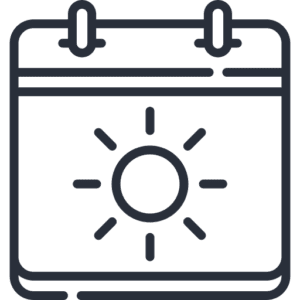 CONTINUED EDUCATION OPPORTUNITIES